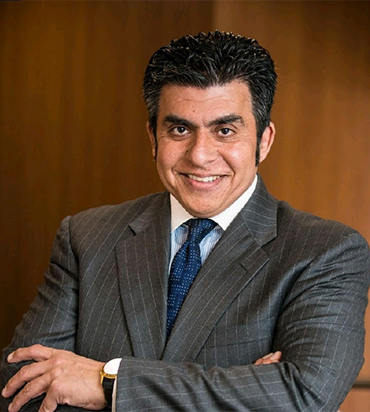 Board Certified Cardiologist
150 NW 168th Street, Suite 200
North Miami Beach, FL 33169
Dr. Tejani, a New York-trained cardiologist, chose to practice in his hometown after completing his cardiology training. He swiftly ascended to Chief of Cardiology at Long Island College Hospital, SUNY Downstate Medical Center, mentoring 150+ fellows and contributing to multi-center trials and book chapters. An editorial consultant for 10+ peer-reviewed journals, Dr. Tejani's been a medical expert on FOX, CBS, and NBC, advising companies and Wall Street on healthcare acquisitions.
Early in his career, Dr. Tejani embraced cutting-edge practices, from electron beam CT to telemedicine. He pioneered global telehealth initiatives connecting remote Bangladesh villages with world-class medical centers. A trailblazer in outpatient peripheral intervention labs, he holds patents in interventional cardiology and trans catheter aortic valve replacement.
Dr. Tejani's focus extends to venous disease, with diverse treatment modalities and innovative devices in the pipeline. He's held academic appointments at renowned institutions and now collaborates internationally to integrate AI into medicine, enhancing efficiency and equity. Presently, he specializes in cardiology, particularly peripheral venous disease diagnosis and management.