DR. ARIEL SOFFER, DOWN 40LBS
" At 57 y/o I wish I could say my secret was pure discipline and self-control. " My peak weight of 270 lbs. motivated me to try this new class of medications. In the first few weeks, I was snacking less, leaving food on my plate, and needed no discipline to eat fewer calories during the day. After years of struggling with diets, I was amazed at the data on the new GLP-1 injections.
– Dr. Ariel Soffer, M.D.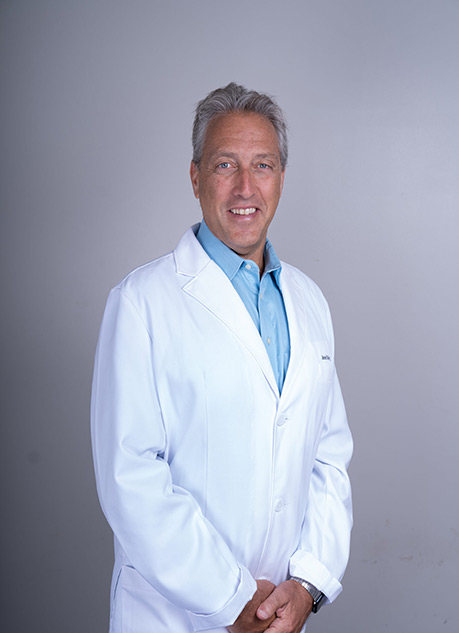 About Us
SimpleMD® is a U.S.-based organization dedicated to assisting both patients and clinicians in navigating the complexities of medical weight loss. With a firm belief that diets "fail" patients rather the other way around, SimpleMD® is devoted to supporting an easy, accessible, and affordable weight loss journey.
Having clinical access in all 50 states, SimpleMD® ensures consistent attention to its services, no matter the location of its members. This shared commitment springs from a network of clinicians nationwide, all fervently advocating for the prioritization of manageable weight loss in their practices.
Initiated by doctors, refined by patient experiences, SimpleMD® emerged as a guiding light amidst the confusion surrounding effective modern weight management. With a unique network of SimpleMD® Coaches and experienced Pharmacy Concierges, we enhance the medical weight loss journey in a way unparalleled in the industry.
About Our Founder
Dr. Ariel David Soffer, MD, FACC, embarked on his medical journey at the tender age of 16. He graduated with Distinction from the University of Miami Miller School of Medicine in 1990, then further honed his skills in Internal Medicine at Cedars Sinai Medical Center/UCLA, where he was honored with the Paul Rubenstien Award for Excellence in Clinical Research. He did his cardiology fellowship at the University of Southern California and then Mount Sinai Medical Center in Miami Beach in 1996. He has been a distinguished Fellow of the American College of Cardiology for over 20 years.
Dr. Soffer served as the Section Chief of Cardiology at Jackson Health-North Campus before establishing SofferHealth, a multi-specialty private practice renowned for its significant contributions to weight loss medicine and research. A holder of multiple original medical patents from the United States Patent and Trademark Office, he has founded multiple medical companies and served on multiple board of directors. Dr. Soffer also served as the Official Physician for the NHL Florida Panthers professional hockey team for four years. He also educates many young doctors as an associate clinical professor at Nova Southeastern School of Medicine.
His diverse experiences inspired him to author a series of books from 2016 to 2023, aimed at demystifying modern medical methods for weight loss and optimal health. His expertise earned him the role of ABC Miami Medical Expert, where his weekly segment, "Dr. Soffer's Second Opinion," gained national recognition. Dr. Mehmet Oz even hailed him as a "world expert" during one of these segments.
In 2016, Dr. Soffer, along with a team of obesity expert colleagues, founded SimpleMD®. The guiding principle behind SimpleMD® is the belief that most diets "fail" patients, not vice versa. SimpleMD® is committed to aiding patients and physicians in their journey to understand and implement modern medical weight loss advances in a simpler way. The goal is to make weight loss more accessible, comprehensible, affordable, and ultimately, more enjoyable.
Today, Dr. Soffer and colleagues at SimpleMD® are trusted resources for patients and clinicians nationwide, providing support to navigate the ever-evolving discipline of medical weight loss. They remain at the forefront, working with patients and physicians to ensure an optimal weight loss journey.